one day trip
Boat excursion 'Pakleni islands'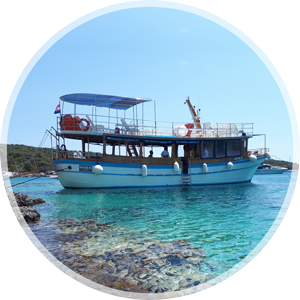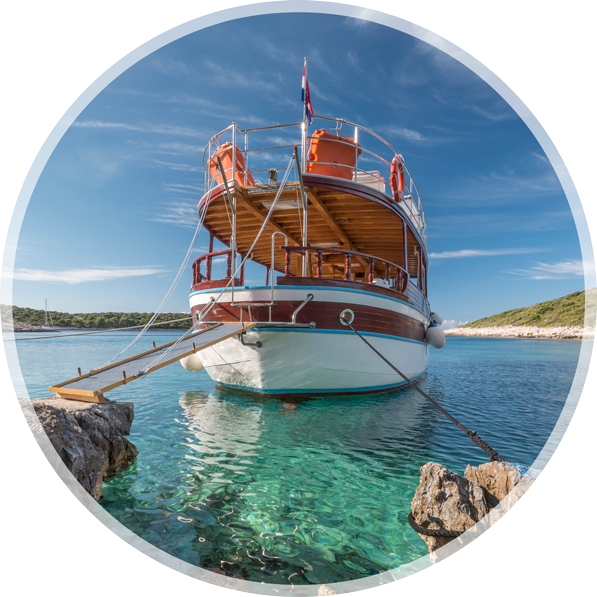 one day trip
Boat excursion 'Pakleni islands'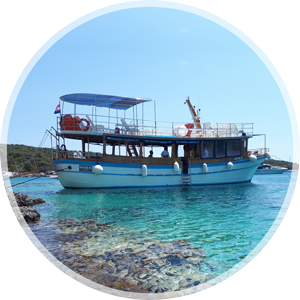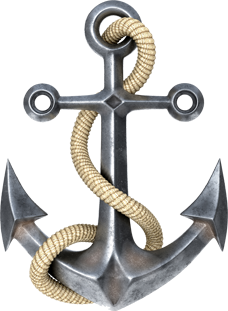 Pakleni islands - Croatia
BOAT excursion
Spend an all-day excursion by boat "JOAN" in local waters of the Pakleni islands in front of town Hvar.
The excursion includes sailing around the labyrinth of Pakleni islands with a stop at three locations: Mline bay for 30 min, Palmižana bay for 3 hours (where you can enjoy lunch), and St Clement for 1 hour. Enjoy the boat ride, explore the islands, beautiful nature, swim, walk or just rest and relax.
You can choose between a fish and chicken menu on the boat, you can pack your own lunch, or visit some of the restaurants in Palmižana for a tasty meal.
Tour price:
35 EUR (263,70 HRK) without lunch per person
45 EUR (339,05 HRK) with fish/chicken lunch on the boat per person.
Kids under 5 years old – FREE
Kids 5-11 years old – 50% discount.
Booking:  You can make reservation every day from 9 to 11 AM and from 5.30 to 10.30 PM with our staff in front of hotel Riva, or contact us via WhatsApp or e-mail. Please choose your menu when booking the trip.
Departure: 11:00 AM from port of Hvar in front of hotel Riva. Find us on Google Maps, – our position can be 50 meters left or right. Please arrive at least 15 minutes prior to departure.
Return to Hvar: 05:30 PM
Lunch on the boat: Grill fish (Mackerel) or chicken with salad (cabbage, tomato), bread, white wine, water, orange soda.
Tips: Bring your camera, bathing suit, towel, sunglasses, sunscreen, hat…
*The fixed conversion rate is 1 EUR = 7.53450 HRK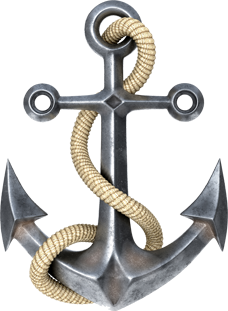 Pakleni islands - Croatia
Private excursion
If you'd like we can offer you a private excursion – for you and your friends, family… Also, we can organize bachelor and bachelorette parties, sunset cruises, team buildings…

All the private excursions can be organized according to your wishes, as well as the time of departure and return, in order to adapt to your schedule during your vacation. If you have some

special suggestions or wishes, feel free to contact us.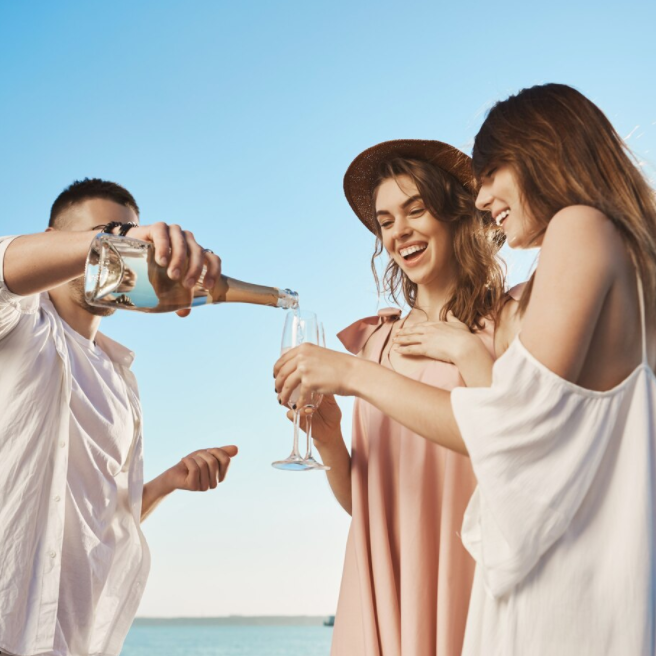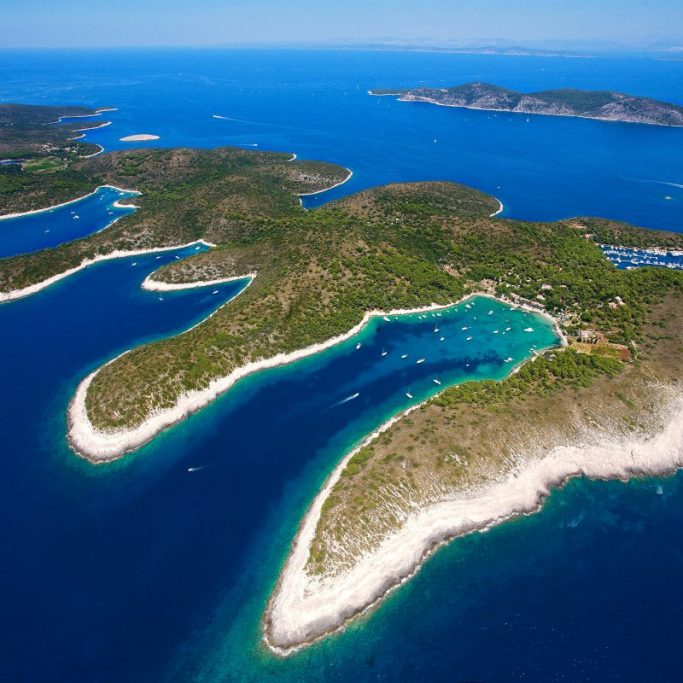 Pakleni islands - Croatia
About BOAT excursion
80
People capacity
"Joan" is 17.5m long and 5 m wide with a capacity of 80 people on two decks.
11
11 AM - Departure
From port of Hvar in front of hotel Riva
05

:30
Return
Return to Hvar: 05:30 p.m.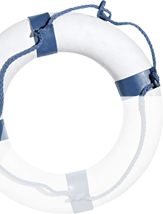 About
Pakleni islands
The Pakleni or Paklinski islands (about twenty islets) are located right opposite the town of Hvar. The name of this tiny archipelago comes from the word "paklina", which is the pine resin once used to coat ships. The chain of islands is approximately 10 kilometres long, formed of limestone. This archipelago is the most beautiful part of the Hvar Riviera and features numerous bathing spots and a myriad of small, secluded bays with crystal clear sea.
About
The boat ``Joan``
The traditional cruising ship "Joan" is 17.5m long and 5 m wide with a capacity of 80 people on two decks. The upper deck is open and perfect for enjoying some sunbathing, while the first deck is covered and provides shade when you need it. In the case of bad weather, the first deck is also equipped with a plastic awning. The vessel is equipped with all the necessary safety, navigation and other equipment for a safe and comfortable journey at sea.
Ready For an unforgettable summer day?
Pakleni Islands Boat Tour
Book your place
The boat ``Joan``: